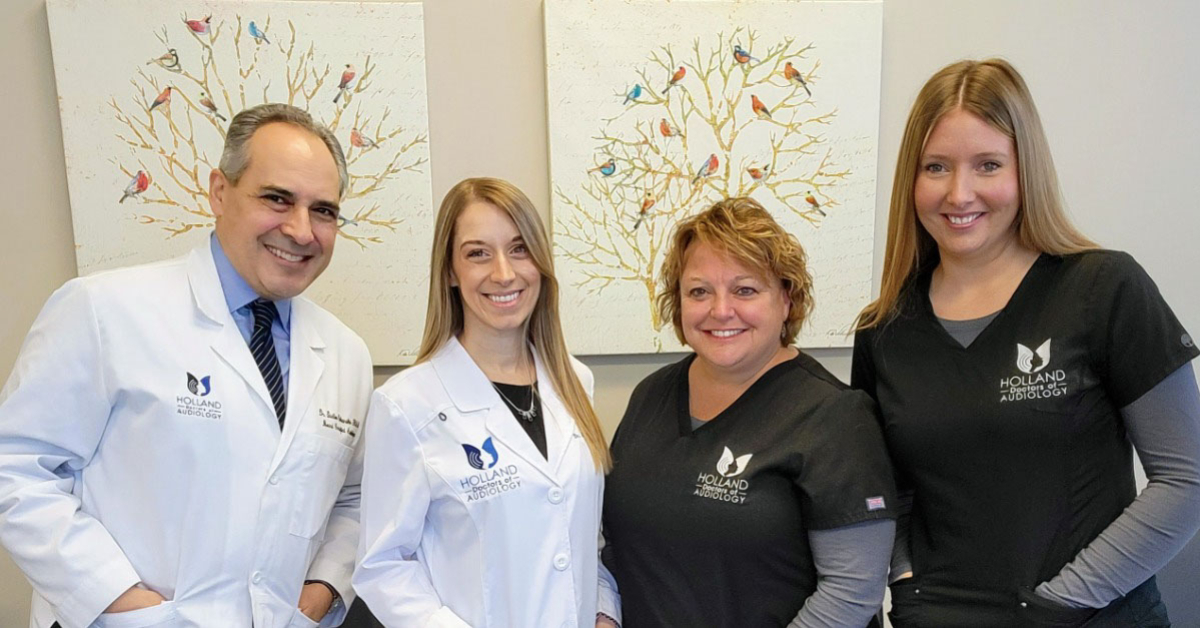 Welcome to Holland Doctors of Audiology
Founded in 2011 with the goal of offering specialized Audiology services, we are dedicated to providing cutting edge technology, expert advice, and clinically proven treatment options. As Board Certified Doctors of Audiology, Dr. Stelios Dokianakis and Dr. Michelle Schuiling, are dedicated to your complete hearing health.
Our services focus on hearing correction, tinnitus, decreased sound tolerance, custom hearing protection, industrial assessments, VA and disability evaluations. With access to all hearing manufacturers, we use evidence based methods to deliver the best possible results with a caring patient centered approach.
Our community matters to us. We believe in giving back and have established a local community foundation charitable fund, offer college scholarships, support local charities and provide outreach education to prevent hearing loss.
We invite you to contact us today to schedule a complimentary consultation.
Digital Hearing Aids in Holland, MI
We can help you find the right hearing aid for your unique hearing loss and lifestyle. Hearing aids are now very discreet and offer advanced features to provide clear speech and a natural listening experience, even in noisy environments. We are independent and utilize all hearing manufacturers, to best fit your hearing loss and specific needs.
Hearing Tests & Hearing Loss Information
If you are experiencing signs of a hearing loss, you are certainly not alone. More than 48 million American adults experience some degree of hearing impairment and wait on average 7 years before seeking treatment. Using the latest equipment, evidence based methods and a caring approach, our Doctors will properly diagnose and treat your hearing difficulties.
Tinnitus Therapy & Management
Tinnitus, or ringing in the ears, can range from frustrating to debilitating. For those who experience it, the constant noise can interfere with enjoyment of many situations, causing anxiety and even depression. If you, or a loved one, are experiencing tinnitus, we are here to help with over 50 years of combined clinical experience, advanced tinnitus diagnostics, and access to all clinically proven tinnitus treatment options. From custom sound therapy signals to tinnitus management devices and retraining therapy, we offer relief for the ringing, buzzing or hissing in your ears.
Custom Products for Musicians
We understand that musicians have unique needs when it comes to hearing protection. While live music is wonderful, it can have some negative consequences for the hearing of musicians. We can provide everything from custom ear protection, ear molds, deep impressions, to professional in-ear-monitors. Protect your hearing, play better and enjoy music for many years to come.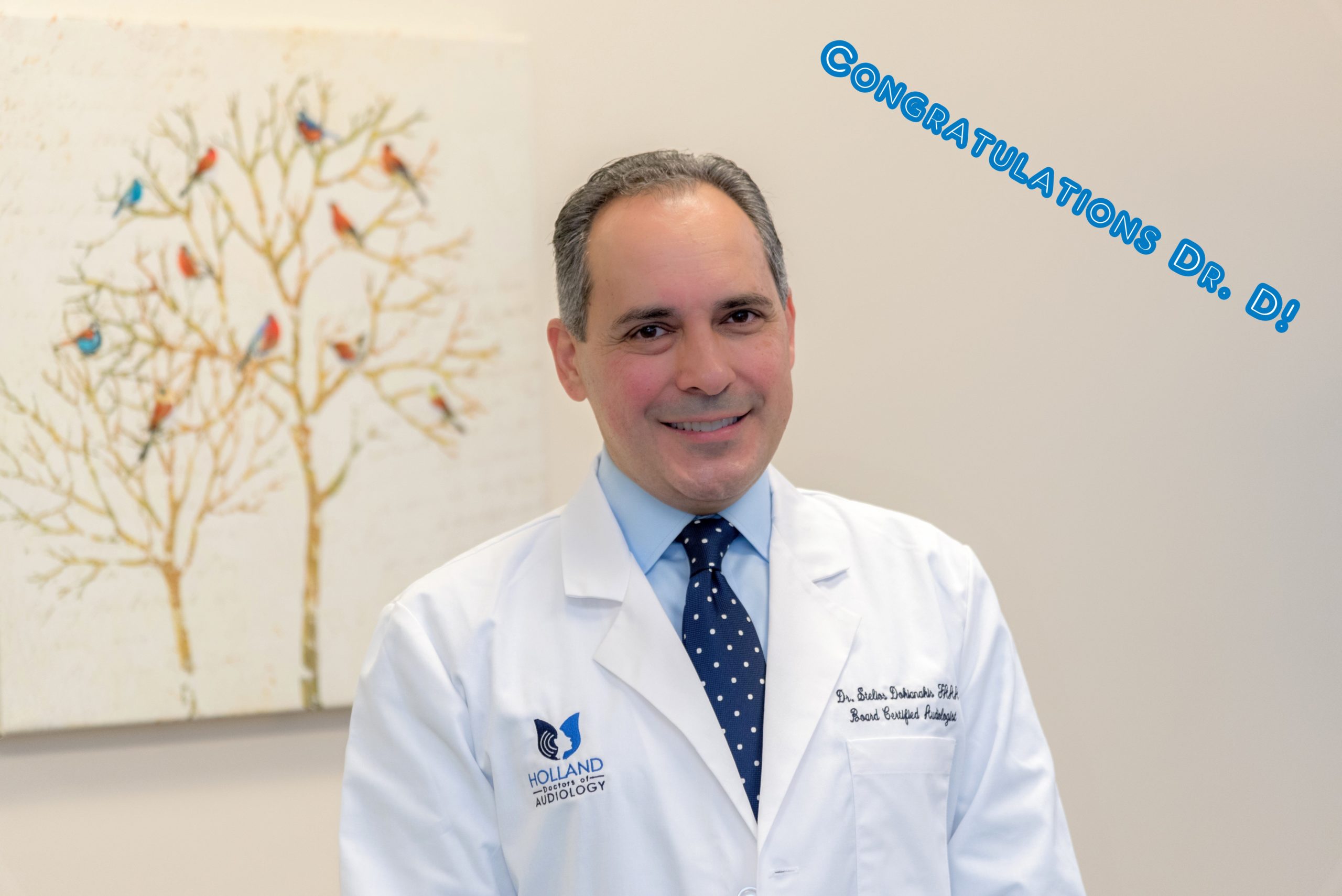 Dr. Stelios Dokianakis, Au.D.
Dr. Stelios Dokianakis is a Licensed and Board Certified Doctor of Audiology, with over 20 years of experience focusing on Tinnitus, High Frequency Hearing Loss and Decreased Sound Tolerance. His undergraduate degree was in Mechanical and Biomedical Engineering, from Carnegie Mellon University. He completed a Masters degree in Audiology from the University of Wisconsin and earned a Doctorate in Audiology from the Arizona School of Health Sciences. With the goal of proving a new standard in hearing care, Dr. Dokianakis founded the practice in 2011.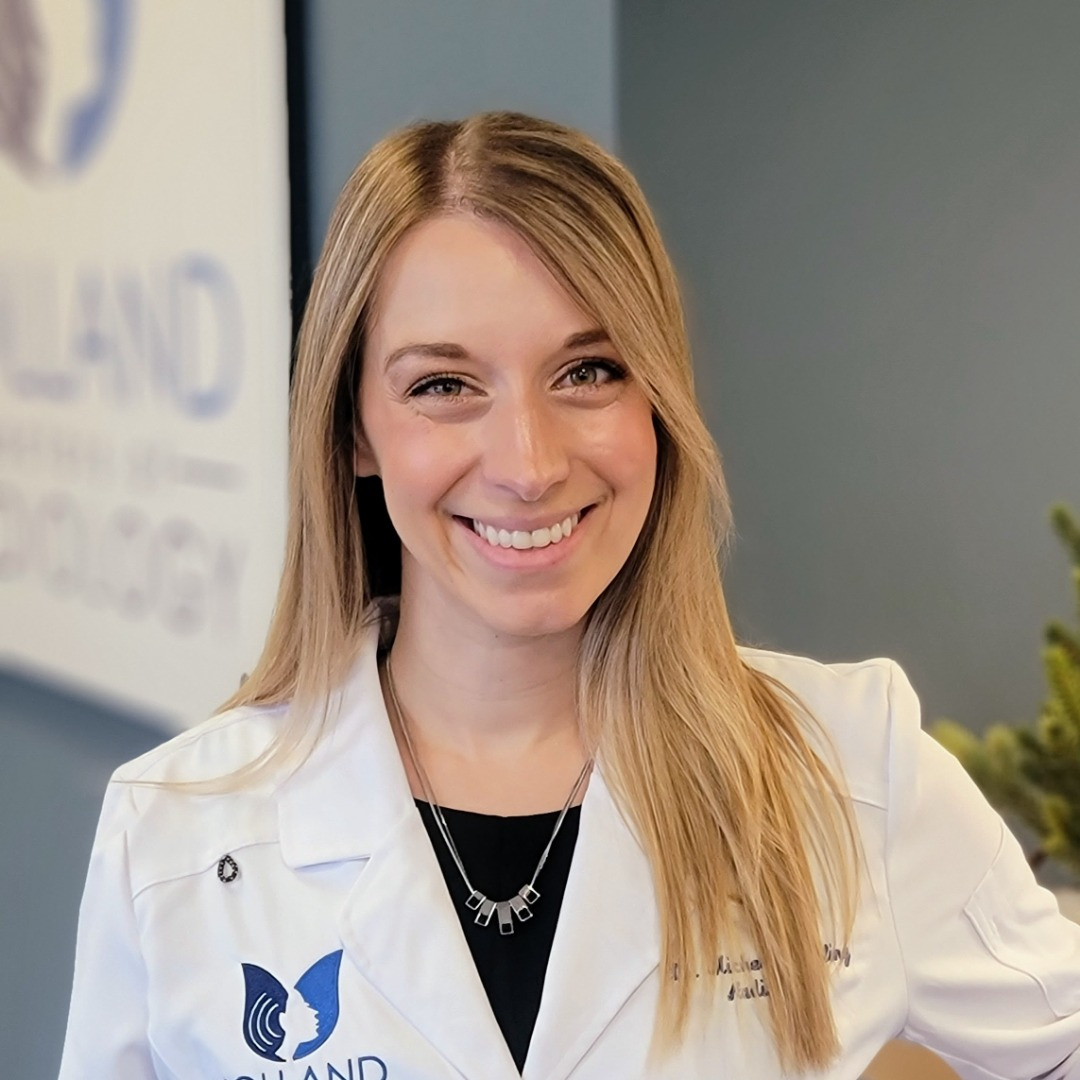 Dr. Michelle Schuiling, Au.D.
Dr. Michelle Schuiling is a licensed Doctor of Audiology whose clinical interests are in the areas of tinnitus management and musicians needs. She earned her Doctor of Audiology degree from Central Michigan University in Mount Pleasant, MI. Her undergraduate degree was in Communication Sciences and Disorders, with a minor in American Sign Language, from Central Michigan University. Her reputation of being highly knowledgeable, compassionate and patient-focused is well earned.
Dr. Schuiling joined the practice in 2022.