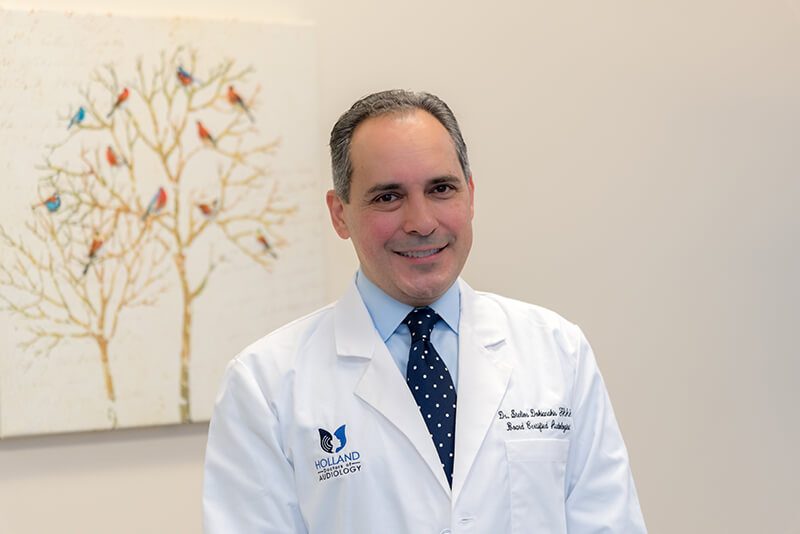 Dr. Stelios Dokianakis, Au.D.
Doctor of Audiology
---
Dr. Stelios Dokianakis is a Licensed and Board Certified Doctor of Audiology. After working as an Engineer in a research environment with a Neurologist, Dr. Dokianakis developed an interest in direct patient care and audiology. His clinical interests are in the areas of tinnitus, high-frequency hearing loss, and musician's hearing needs. Dr. Dokianakis is passionate about music and teaches hearing conservation to musicians. He loves sound technology and has lectured on advanced hearing aid fitting methods, tinnitus management, and hearing conservation planning; he has been awarded the "American Academy of Audiology Scholar" distinction several times. Dr. Dokianakis brought "Adopt-a-Band" to West Michigan, donating hundreds of pairs of musician's earplugs to local school bands and educating on hearing loss prevention. He is very active in his Professional groups, leads the area's ATA Tinnitus Support Group, and is involved with several local charities. Dr. Dokianakis lives in Saugatuck with his wife, young daughter, two cats and a dog named Lucy who sometimes comes with him to work.
Professional Positions
American Tinnitus Association, Board Officer
State of Michigan Board of Audiology, Vice Chair
Education
Carnegie Mellon University - B.S., Biomedical/Mechanical Engineering
University of Wisconsin, Madison - M.S., Audiology
Arizona School of Health Sciences - Au.D., Doctor of Audiology

Affiliations
American Academy of Audiology
Academy of Doctors of Audiology
International Society of Audiology
American Tinnitus Association
Michigan Audiology Coalition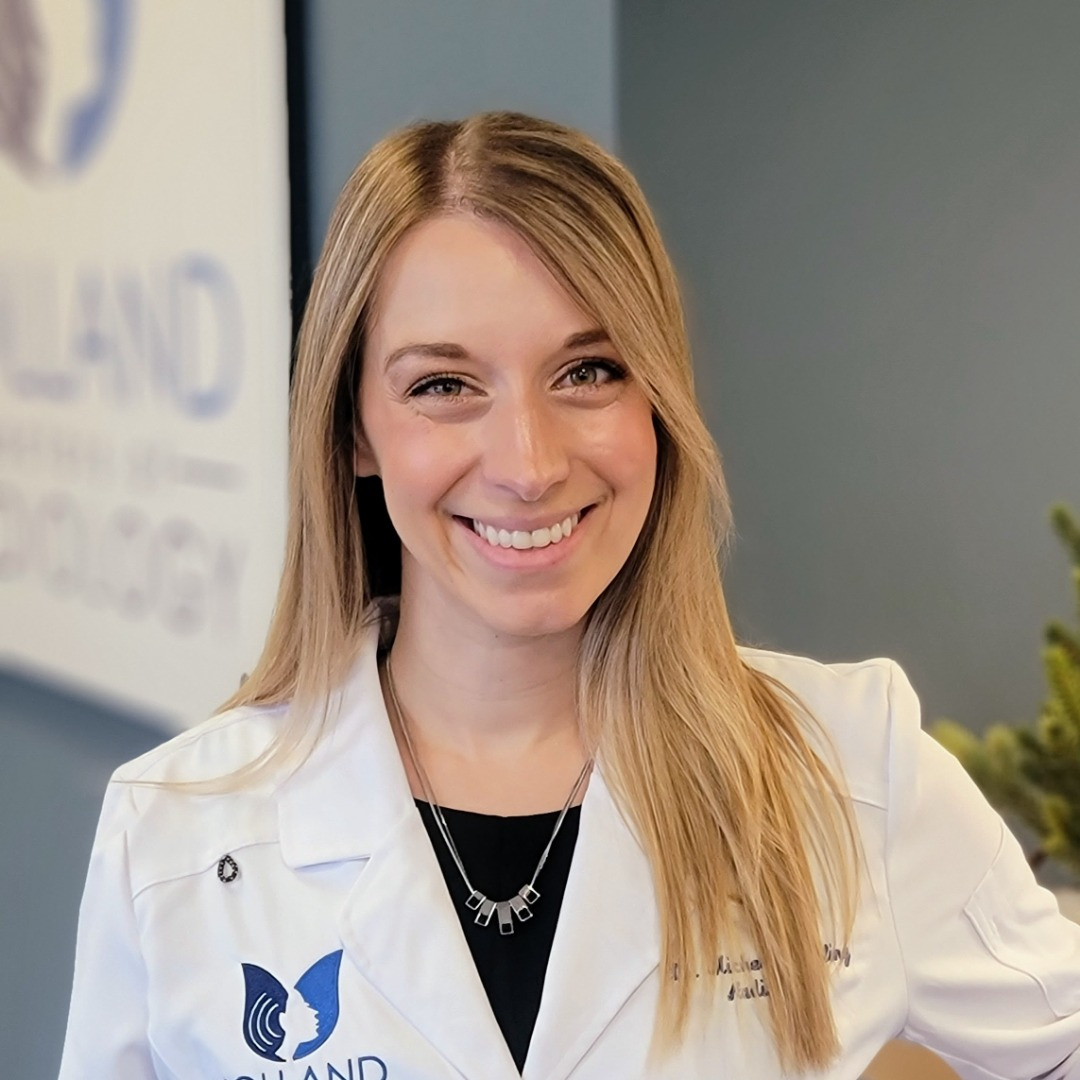 Dr. Michelle Schuiling, Au.D.
Doctor of Audiology
---
Dr. Michelle Schuiling is a licensed and Board Certified Doctor of Audiology. Her clinical interests are in the areas of tinnitus management, hearing loss, and musician's hearing needs. Dr. Schuling holds the prestigious Tinnitus Management Certificate (CH-™) from the American Board of Audiology. Her interests in Audiology are driven from being born with a hearing loss herself. She earned her Doctor of Audiology degree from Central Michigan University in Mount Pleasant, MI. She also earned her undergraduate degree in Communication Disorders, with a minor in American Sign Language from Central Michigan University. Dr. Schuiling's focus on tinnitus and the needs of musicians are a result of being a musician herself as she is currently the lead singer of a band from Montague, MI and has been singing all her life. Dr. Schuiling is passionate not only about music, but also hearing conservation for musicians. Dr. Schuiling lives in Spring Lake with her husband, two cats, and new baby girl. In her free time she enjoys hiking and traveling.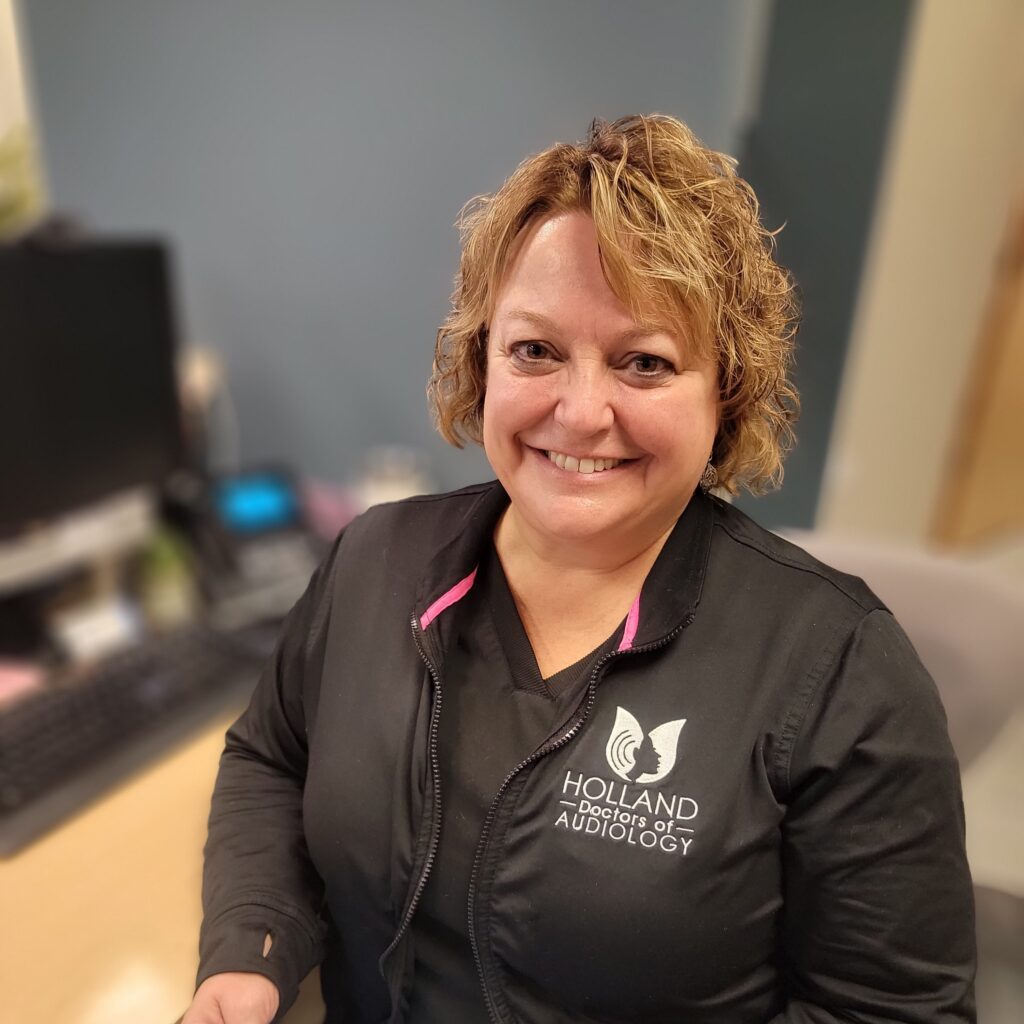 Holly
Billing Coordinator
---
Holly is our Patient Care and Billing Coordinator. She is a Registered Nurse who has a wide range of professional experiences. Her love of animals led her to work at a Veterinary Clinic for many years before starting with our practice. Holly lives in Holland with her husband, Scott, and her other love, her dog Rocky. She loves spending time with her three adult daughters, volunteering, landscaping, the outdoors and keeping the turkeys out her yard! Holly is loving her newest role as foster Grandma!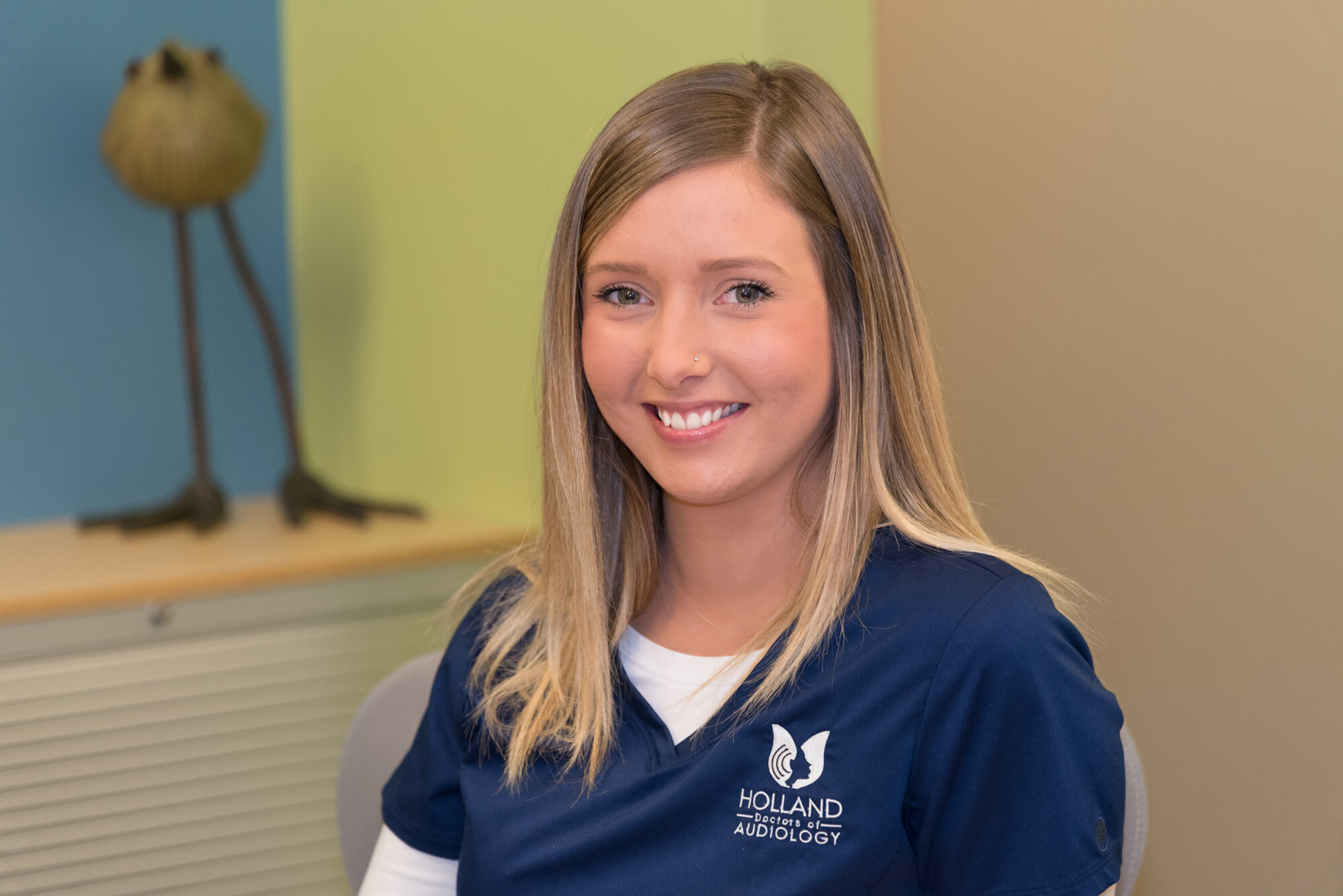 Ellie
Office Manager
---
Ellie was born and raised in Holland, Michigan and graduated from Holland High School. She is the youngest of nine in her family! She is one of the smiling faces you see when you come in and, with attention to detail, she will take care of your scheduling, insurance, and other appointment follow-up needs. One thing that makes her great at her job is that she truly loves meeting new people. Ellie brings happy positive energy to every encounter and is a joy to be around! Outside of work, she enjoys spending time at Sandy Pines with her family, watching movies, shopping, and traveling. Ellie joined the practice in 2016.
Respect
We believe that our patients deserve fair, honest, and competent care.
We believe that your time is valuable.
We believe in the importance of effective and transparent communication in all aspects of our business.
---
Excellence
We believe in quality of care and have an unwavering commitment to patient satisfaction and ethical care.
We believe that exceptional care requires the use of cutting edge technology, expert advice, and continued staff training.
We believe in 'best practices' and use clinically proven treatment options.
Individual Care - Team Effort
We believe in exceptional, professional, and individual service that best accommodates each patient's needs.
We believe in being local, independent, and offering options from all manufacturers.
We believe in collaborating with other healthcare professionals to ensure optimal and coordinated care from primary care physicians and specialists
---
Community
We believe in supporting our community and giving back financially and by providing pro-bono work.
We believe in supporting local students advance to higher education through providing scholarships.
We believe in providing hearing education and hearing protection to local students and music teachers.